A trip to the national park. 7 main things to think about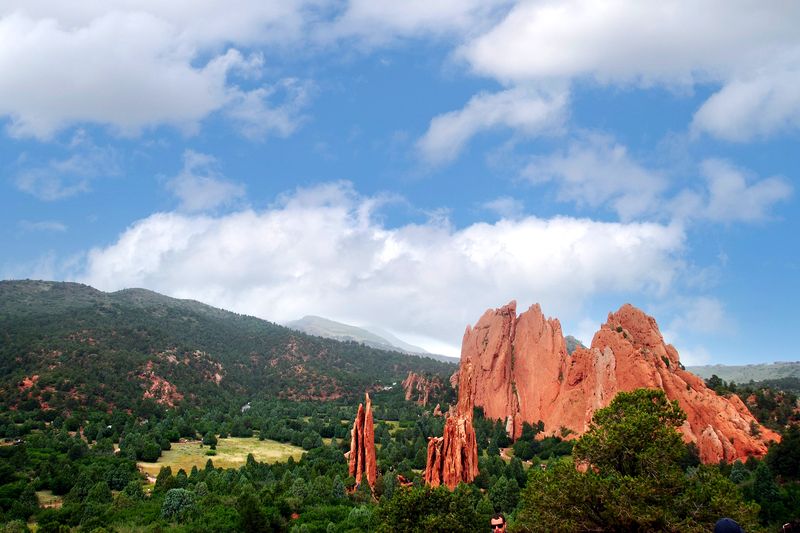 You've finally made up your mind. Your next trip will be to a national park. Once you have decided on a particular place, you need to think about a few details in order to make good use of all your gas and, more importantly, your time.
If you are going for the first time, or if you decide to take a longer route than usual, here are the main points to deal with beforehand.
1. Booking your kaming or lodging (the sooner the better)
If you want to stay in the park itself - this will save you from any unintentional road delays. Then you need to book your accommodations 10-14 months in advance. Yes, there is no typo in the text. It's better to book a year in advance, or even more. The lodges usually fill up very quickly, and so do the campsites.
The most popular parks (like Glacier National Park or Yellowstone Park) usually open reservations almost a year in advance of the next season.
Of course, if you're willing to take a chance, some parks may have a spot for you without a reservation, and you'll be able to take it right after you arrive. But usually in good season people are willing to leave in the morning to get a good spot. Don't expect to drive up at lunchtime to the busiest site and you'll be free camping.
Not had time to make reservations? You can always call and inquire. Someone may have cancelled their reservation and a room is available for you. Check also nearby towns near where you are traveling. Yes, it will be a little farther than you planned, and you may have to spend an extra hour or an hour and a half to get there.
2. Availability and weather
The whole point of a national park vacation is the weather and the fresh air. It is important to know if it will be sunny or rainy during your vacation. A park that is high altitude (like Glacier National Park) will likely be snowed in until the summer and hiking or driving will not be possible, but if you choose to go to the Grand Canyon, it can be just awfully hot in the middle of summer, especially at the very bottom.
Chances are, you plan to be outside most of the time, and you should understand what kind of weather you will be expecting. It is unlikely that you will get reliable weather information six months in advance of your trip, but it is still important to do at least a little research. Research what time would be considered most favorable for the place you are going to, and perhaps you will consider rescheduling your trip or planning some other itinerary. You can also figure out what clothes you should take if conditions are not as good as you would like them to be.
3. Application for permission to hike, reservations for popular tours
Travelers sometimes plan quite dreamily about what their trip will look like.
Sometimes things turn out a little differently than we'd like them to. Popular tours can be booked long before you even think about traveling. If you wait until the very last moment, you'll just be too late and not get the trip of your dreams or get on the ship (raft).
This is also the case with trails, because sometimes the parks limit the number of people who can be in the park. The trail should always be kept in good condition and the impression of people should not be spoiled by the large number of hikers around. Most permits are for people who are planning a serious backpacking trip (when you plan to camp and carry gear with you). For example, if you decide to hike the Wonderland Trail in Mount Rainier National Park for a day, you can enjoy it, but if you decide to stay there for more than one day and backpack, you'll need a special permit. In other areas, however, permits are required even for those who only want to walk for one day.
Permits usually work on the principle of the lottery. You leave an application - you wait and hope that you will be chosen. Even if you don't, there are additional lotteries that work every day. It depends on which park you choose to go to. So if you've decided on a location for your trip, be sure to ask what permits are required and what you need to do to get them.
4. Decide how you will get to the park
Getting to a national park can be a challenge in and of itself, unlike other vacation spots. Most national parks are some distance from major cities. For example, the Grand Canyon is nearly four hours from Sky Harbor Airport, and nearly two hours from Flagstaff (the nearest city). Uber is not likely to help you in this case.
You will either have to rent a car or drive from home. There is also the option of a special tour - which will not only take you from your place of arrival to the park, but will also take you anywhere in the park.
Most national parks are simply gigantic. Yellowstone Park is larger than some U.S. states. To better explore them and have a good time - set aside a few days that will include driving and hiking. You can also stretch your enjoyment over several weeks, which would include hiking, fishing, and just living outdoors in a tent. You'll have enough of a regular sedan to get to most places, but in some places you may need a snowmobile or some other special vehicle. Sometimes it is better to choose a four-wheel drive vehicle. Then you will be able to get to the most inaccessible parts of the park.
5. Buy or download routes and maps
The national park is a great opportunity to get a closer look at the nature of America. That said, internet access and cell phone service, if available, will most likely not be at the best level. You certainly don't want to get lost in some unknown terrain without communication and understanding where you need to go.
Before you go, it's important that you have enough resources to get around. This means you need to download yourself a self-contained map or buy a special map with trails to make your hike even more interesting.
Consider the NPS app. There you'll find maps, and even interesting audio tours that tell you about the most interesting places, or warn you about which roads might be closed.
6. Pass
If you are only going to visit one park this year, you can pay the entrance fee right upon arrival. The entrance fee will cost you $30 and will be valid for 14 days.
However, if you want to visit more than one park, and especially if you plan to stay in the park for more than 14 days, consider purchasing the America the Beautiful Pass. For only $80 you will be able to visit all the national forests and meadows, parks, and some other interesting places for a whole year. There is a discount for seniors. Disabled citizens and members of the military can get the pass for free. Sometimes the pass allows you to speed up the time you have to pay - you will have access to the express lane, and you don't have to wait to pay.
You can purchase this pass on the National Park Service website or by phone.
7. List of required equipment
Show more care. Check all of your equipment. Do you have warm clothes? You may want to think about bringing a raincoat. If the trails in the park are not the smoothest and smoothest, take good boots that will protect your feet.
Avoid using cotton. When it gets wet, it does not retain heat at all. Instead, it is better to settle for wool or synthetic fabric if you are planning a longer trip. Both materials are good temperature regulators and will protect you even if you sweat a lot. Cotton socks are not the best choice, they can give you blisters.
Make a detailed list of things you need for your comfort. Hiking chairs, sleeping bags, etc. If you choose the right equipment you will not have to sit around in a tent because the evening will be too cold.
Was this article helpful?
168
Posted by:
👨 Alice J. Carey