Disneyland is Going Through Some Big Changes That Have Nothing to Do With Star Wars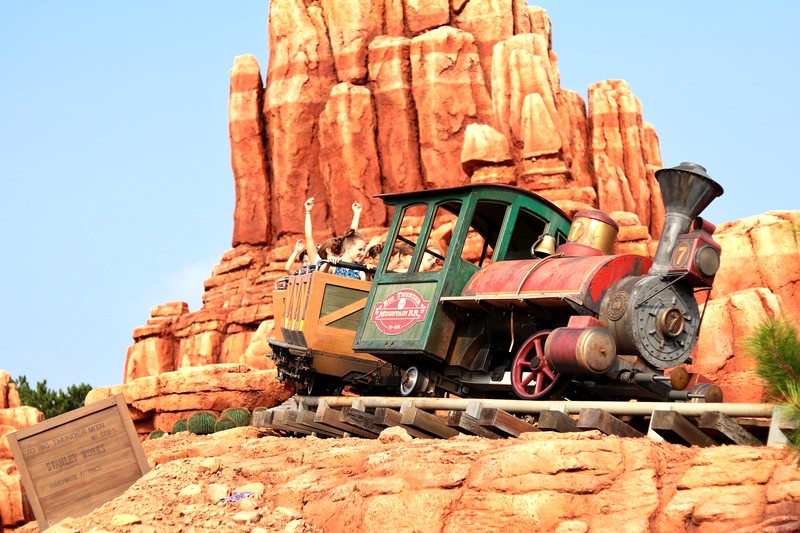 Though many had predicted that this summer would be a transformational one for Disneyland with the opening of Star Wars: Galaxy's Edge (well, the first phase anyway), it looks like this land has not exactly drawn the huge crowds initially thought.
However, though the soft popularity for Disneyland's newest land might be the biggest news from this West Coast Resort, there are plenty of other things happening here, including the opening of a new attraction, a limited time exhibit based on a fan favorite attraction, plus a summertime discount that all annual passholders might want to know about.
Passholder bring a friend deal now available
From now through August 30, all tiers of Disneyland annual passholders are able to take advantage of a new deal where they can bring a friend to the park for the discounted price of $99 (for a 1-day park hopper ticket), which is almost a third off the regular price during the summer season. Interestingly, since this deal applies to all annual passholders (even the ones who are blocked out) which means annual passholders can actually use themselves as their "friend" and buy discounted tickets for themselves to use on days they are blocked out this summer.
As you might expect, passholders must present valid Annual Passport at time of purchase and admission. (Government-issued photo ID may be required), and tickets are only valid for use only on day of purchase. In addition, the annual passholder who purchased the tickets must accompany any guests into the first entry of a theme park that day, but don't have to be there for any park hopping.
Main Street Electrical Parade coming back next month, but Soundsational Parade leaving
Though it has had several "farewell" tours over the past few years the iconic Main Street Electrical Parade will return to Disneyland once again this summer beginning on August 2nd. This parade will then run nightly for at least a few weeks, reportedly through at least the end of September, though we could see that extended, depending on popularity
However, with the return of one parade comes the closing of another, as Disney has confirmed that Mickey's Soundsational Parade will be coming to an end with the final performance of this fan favorite parade happening in just a few days on July 17th.
Inside Out Emotional Whirlwind now open at Pixar Pier
It has now been a year since the re-branding of Paradise Pier into Pixar Pier, and just a few weeks ago Disney added a new(ish) attraction to this land, using the bones of the former Flik's Flyers ride from the now-closed A Bug's Land (which is being turned into Marvel Land).
This former attraction has been moved to Pixar Pier and re-themed to Pixar's Inside Out, with guests now able to board one of eight Memory Movers each uniquely colored to evoke one of Riley's Emotions or another exuberant character from her imagination. This attraction not only features a new coat of paint but also a new soundtrack that features tunes by the original Inside out film's composer.
Haunted Mansion art exhibit now open
In celebration of the upcoming 50th anniversary of the Haunted Mansion at Disneyland on August 9th, The Disney Gallery in the Opera House lobby (on Main Street USA) is now hosting Happy Haunts Materialize, a new exhibit featuring art from, and inspired by, this iconic ride. This new exhibit will be open all summer long and features several never-before-seen pieces and behind-the-scenes stories about this attraction that Haunted Mansion fans will definitely want to check out!
New parking structure now available
Just in time for the summer the new 5,000 parking space Pixar Pals parking garage is now open at the Disneyland Resort. And though the Magic Way pedestrian bridge linking the garage to Downtown Disney will not be complete until September, guests can use the Disneyland Tram service to get to the theme parks right now.
Was this article helpful?
8
Posted by:
👨 Alice J. Carey