amuse-us.org
makes digital marketing simple for business owners across USA. Business information for companies, entrepreneurs, and customers. Find and connect with your ideal customer.
Why do you need to
create a company profile
? • Gives helpful descriptions of your products and services. • Shows your goals and where you've come from. • Helps with recruitment.
Amusement glossary and terms by letter
Search Amusement, Recreation & Ticket Services
Newly registered companies
Amusement, Recreation & Ticket Services articles
Gulf Coast vacation: 5 of the best beaches near Beaumont, Port Arthur in SETX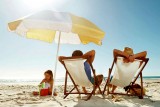 Summer is just around the corner, and for many that means planning their vacation and heading to the beach.Along the Gulf Coast, there are plenty of places to relax on the sand, whether your next beach vacation includes activities for the kids, camping or a quiet stroll along the shore.Some beaches near Beaumont and Port Arthur are among the best on the... ↪ read more...
A trip to the national park. 7 main things to think about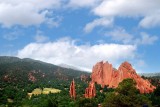 You've finally made up your mind. Your next trip will be to a national park. Once you have decided on a particular place, you need to think about a few details in order to make good use of all your gas and, more importantly, your time.If you are going for the first time, or if you decide to take a longer route than usual, here are the main points to deal... ↪ read more...
4 steps to deal with your stress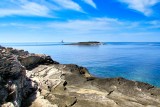 There is no magic pill that will help you get rid of all the stress that haunts you. In time you will find that stress can completely disappear from your life.The ability to overcome stress often depends on four steps. These four steps will give you an opportunity for action. Here's what those steps are: Igniting, Initializing, Implementing, and Inspiring.1.... ↪ read more...
All articles
Amusement, Recreation & Ticket Services